This week, David Vance and I talk to Anne Wilson Smith, author of "Charlottesville Untold: Inside Unite the Right." This is BIG, folks—a Big Soviet Lie à la America.
Not that you'd know this from the malfunctioning media, but the 2017 rally in Virginia to protest the removal of the statue of Robert E. Lee was sabotaged from up-high. The tinpot authorities (city, state, and police at both levels) sabotaged the constitutional rights of those with a permit (Unite the Right) to assemble and speak unharmed, while letting the feral, predatory forces of Antifa and BLM—the military arm of the Democrat Party—go a wilding. Commissioned by the city, a report by a distinguished, Virginia law firm confirms the "failures."
David and I also delve controversially—naturally—into the assault on speech by Jewish organizations (e.g., Anti-Defamation League) and activists, who seem intent on stymieing styles of speech, such as the use of hyperbole, and the deployment of the reductio ad absurdum argument to drive home a point.
WATCH: "Charlottesville: Being White, RIGHT & Rightless – No Speech, No Assembly; No Safety":
DOWNLOAD The Podcast To Listen On-The-Go: 
https://HardTruthWithDavidVanceAndIlanaMercer.podbean.com/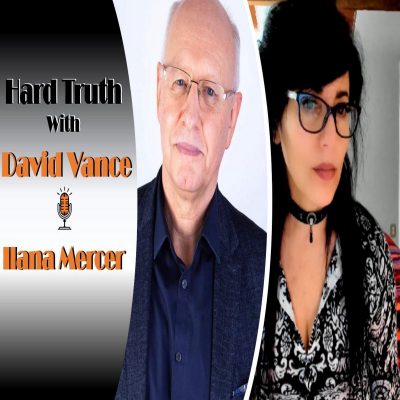 ©2021 ILANA MERCER
WND, December 9
The New American, December 10
Unz Review, December 9
CATEGORIES: Argument, Conservatism, Criminal injustice, Free speech, Left-liberalism, Racial issues, The South