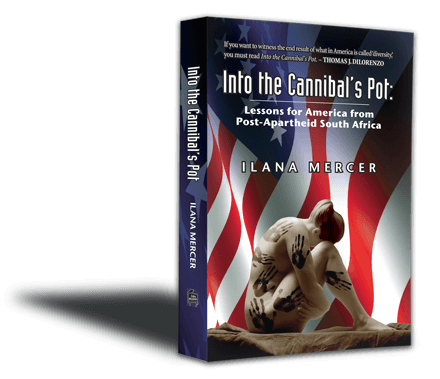 Into the Cannibal's Pot:
Lessons for America from
Post-Apartheid South Africa
"If you want to witness the end result of what in America is called 'diversity', you must read 'Into the Cannibal's Pot'."
– Thomas J. Dilorenzo
Read More →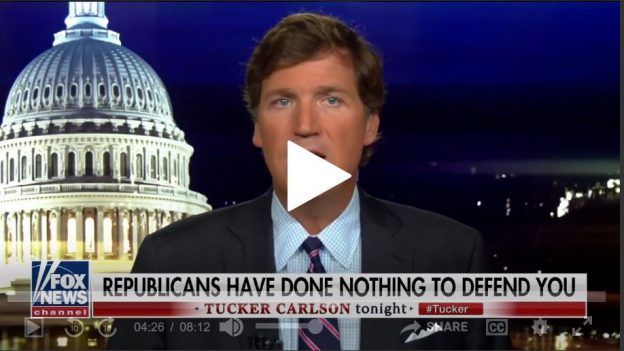 Tucker Cancels GOP, So Should You: 'Republicans Have Done Nothing To Defend YOU'
In his June 20, 2020 J'accuse, Tucker Carlson, for all practical purposes, cancelled the Republican Party: "When the moment of crisis came, Republicans ran away," he roared. "Major American cities were looted and burned on television. Citizens were beaten and murdered. Works of public art were destroyed by the score. America's history,
...[MORE]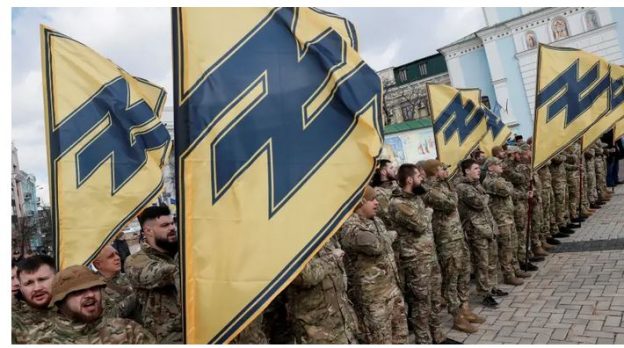 Ukraine's Azov Battalion: Nazis Or Just Nationalists?
Let us be clear on what free speech truly is. The words people speak, write, tweet; the beliefs they are known to hold, the flags they fly, the symbolic, non-violent ceremonies and rituals they enact, the insignia, paraphernalia, the goose-stepping, Hitler salutes they dick around with—all that is protected
...[MORE]
How 'Renewable' Technologies Trash The Environment, Hurt The World's Poor And Its Critters
[
Subscribe
]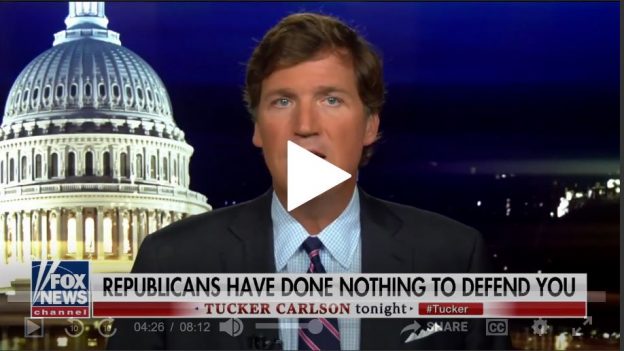 NEW COLUMN IS, "Tucker Cancels GOP, So Should You: 'Republicans Have Done Nothing To Defend YOU.'" It's on WND.COM,  The Unz Review, CNSNews, and The New American.Excerpt:In his June 20, 2020 J'accuse, Tucker Carlson, for all practical purposes, cancelled the Republican Party: "Property was looted," he roared, "people were ...[MORE]
FRED'S in the house. You heard the Man. If seen, do not approach. Call your local taberna insteadBY FRED REEDIn today's column, we will revolutionize science, and establish that much of what we believe, at least regarding living things, is at best improbable and likely impossible. Science won't ...[MORE]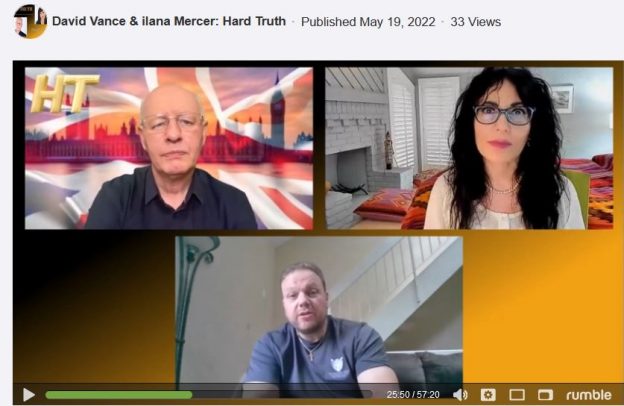 WATCH HARD TRUTH: "Tucker Cancels GOP, So Should You: 'Republicans Have Done Nothing To Defend YOU'"https://rumble.com/embed/v12o17d/?pub=fyb9tIn his June 20, 2020 J'accuse, Tucker Carlson, for all practical purposes, cancelled the Republican Party:"Property was looted, people were beaten and killed and Republicans joined ...[MORE]